Can you feel it? Catch a Island Vibe with us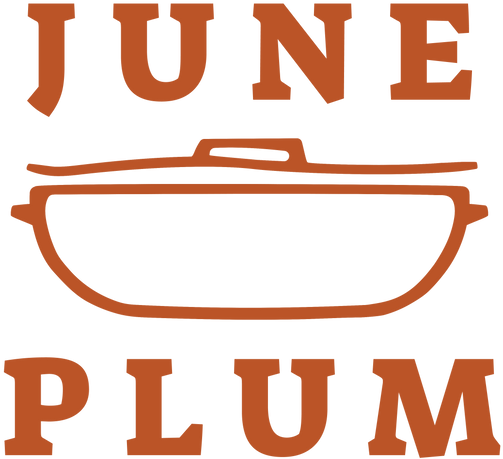 Featured product
Hummingbird Sauce
Regular price

Sale price

£6.50
Tax included.
Shipping
calculated at checkout.
Vegan and Gluten Free! Our famous hummingbird sauce.. it's what we put on our jerk dishes! Great for dipping, glazing and smothering. 250ml
INGREDIENTS: Gluten free soya sauce (soy beans), rapeseed oil, white wine vinegar (sulphites), xanthan gum, golden syrup, black treacle, spring onion, scotch bonnet, chilli, thyme, onions, ginger, garlic, pimento (all spice), bay leaves, onion powder, garlic powder, paprika, coriander powder, salt, cumin, black pepper, muscovado sugar, mustard powder.
DOES NOT CONTAIN NUTS OR DAIRY BUT IS PREPARED IN A KITCHEN WITH NUTS AND DAIRY.
Our Seafood Oil
Our delicious Seafood Boil! It has lobster, prawns, and mussels.. Cooked in a buttery jerk borth served with crispy bread for dipping. Using our All Purpose Seasoning and Jerk Marinade for tasty island flavours.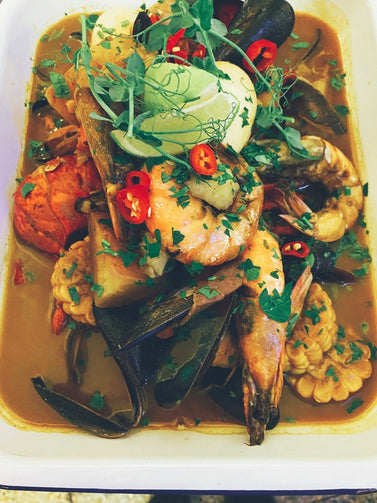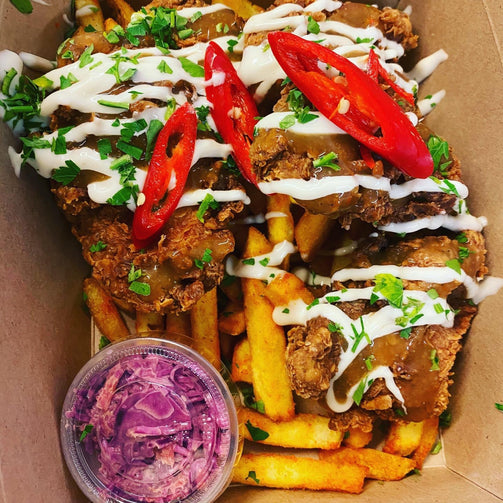 Fried Chicken Plate
Our yummy Fried Chicken, double coated crispy fried chicken thighs, with our seasoned fries and with out house coleslaw.. Topped with Honey and Garlic mayo and Junkanoo Poison. Using All Purpose on chicken thighs, Boom Shakka Lakka seasoning on our chips and Junkanoo Poison for an extra tasty flavour.
Jerk Pork Belly
Our Smoky Pork Belly! Marinated in our Jerk and All Purpose then slow smoked for five hours... Grilled until crispy, then smothered in our Hummingbird Sauce.